Bingo Night!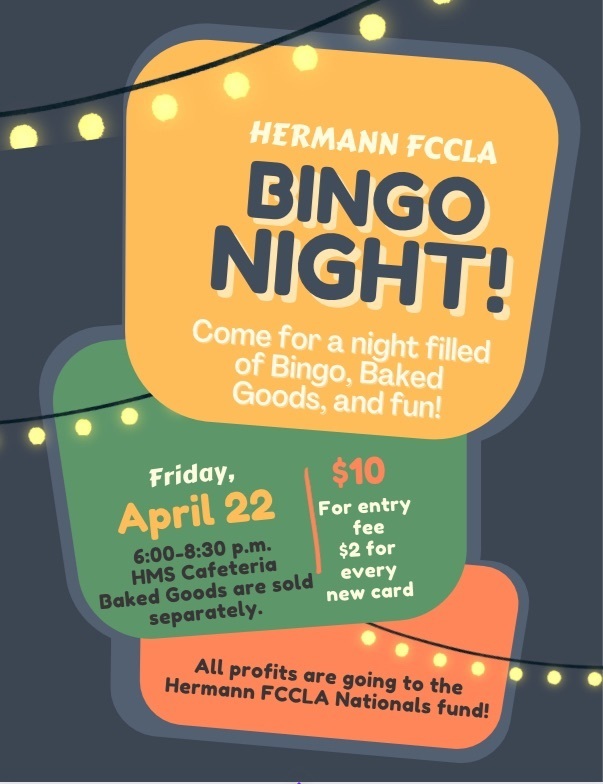 Reminder - we are off school today and Monday. See you on Tuesday!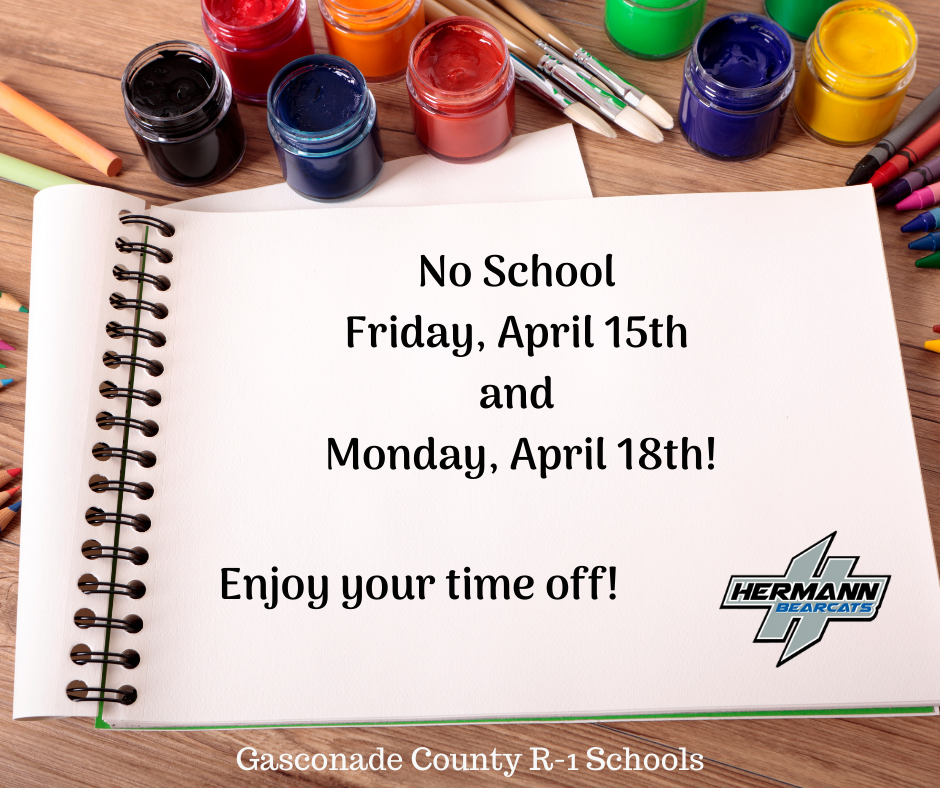 Congratulations to our new National Honor Society Inductees! The group picture is of the new inductees and the 2021-2022 and 2022-2023 officers. The officer picture: Seated, left to right: 2022-2023 newly installed officiate, Cecilia Kopp (Historian), Alaina Worland (Treasurer), Shelby Schutt (Secretary), Trinity Hoelmer (Vice-President), and Iteara Christian (President). Back row, left to right: Historian Elizabeth Vieth, Treasurer Grace Godat, Secretary Caitlin McGarrah, Vice-President Allyson Hollrah, and President Kampbell Hemeyer.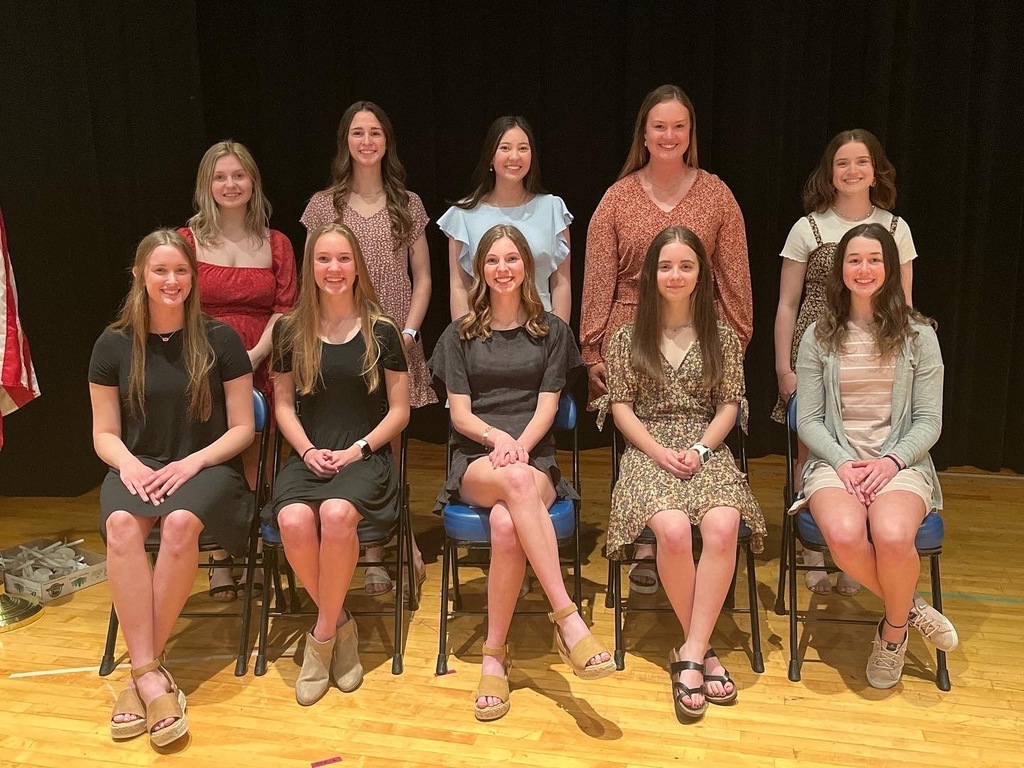 We are looking for your nominations for our Bearcat Employee Pride Award! The Gasconade County R-1 Schools take pride in serving our students and families. We are looking to honor staff members who go above and beyond the call of duty (ex: showing excellent service to others, inspiring others with their actions/behaviors, special acts or service which positively impact the lives of others, etc.). If you know a staff member (teacher, paraprofessional, aide, administrator, office staff, bus driver, custodian, etc.) who has made a difference in you or your student's life, we want to hear from you! We will honor all nominees, with one selected as our Bearcat Employee Pride Award winner of the year. Nominations are accepted by email at:
pr@hermann.k12.mo.us
with the following information: Your Name Nominee's Name (first and last) Nominee's Job Title (include building if applicable) Please provide a description of why this individual is deserving of the Employee Bearcat Pride Award Please submit your nomination by Monday, May 2, 2022. Questions? Call 573-486-2116 ext. 1302. Thank you for your continued support of our district!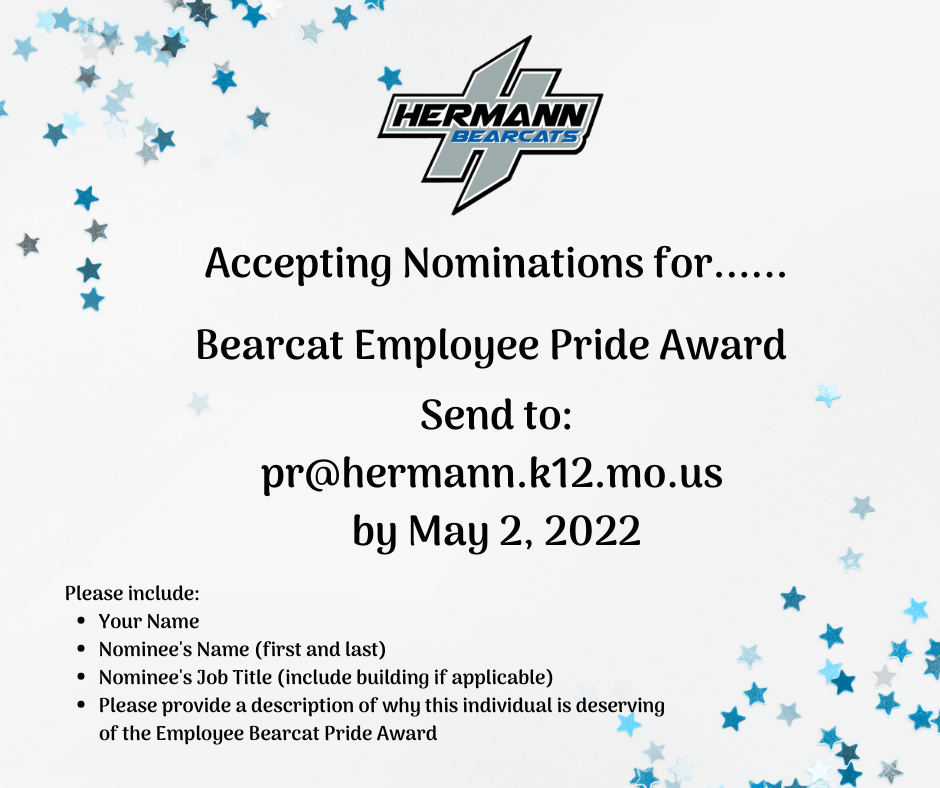 Today's middle school track meet at Owensville has been postponed.

Reminder - No School Friday the 15th and Monday the 18th. See you next Tuesday!

Today's 9th grade baseball game against Union has been postponed. It has not been rescheduled at this time

Tomorrow's golf tournament in St. James has been rescheduled for Wednesday, April 27th.

Today's baseball game at Linn has been postponed. It is rescheduled for Wednesday, April 20th.

April's Board Meeting is Wednesday, 4/13 at 6:00 p.m.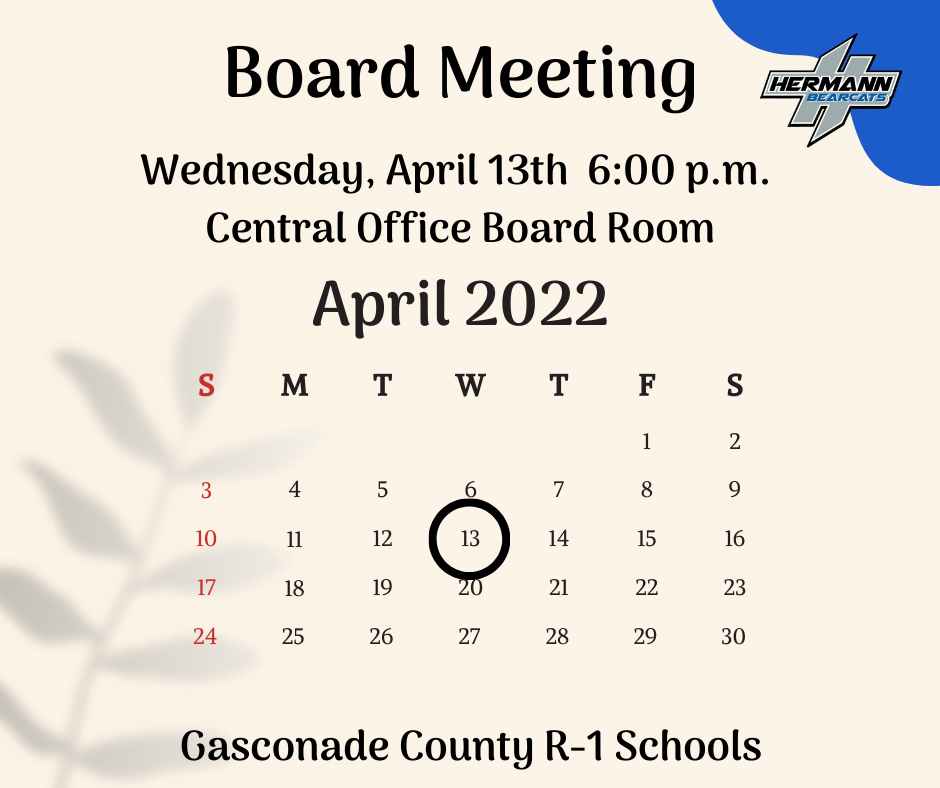 Today's baseball game at Whitfield has been canceled.

Today's golf match at Sullivan has been postponed. It is rescheduled for April 19th.

Today's middle school track meet at Pacific has been postponed.  It has not been rescheduled at this time.

Check out this week's Bearcat Athletics!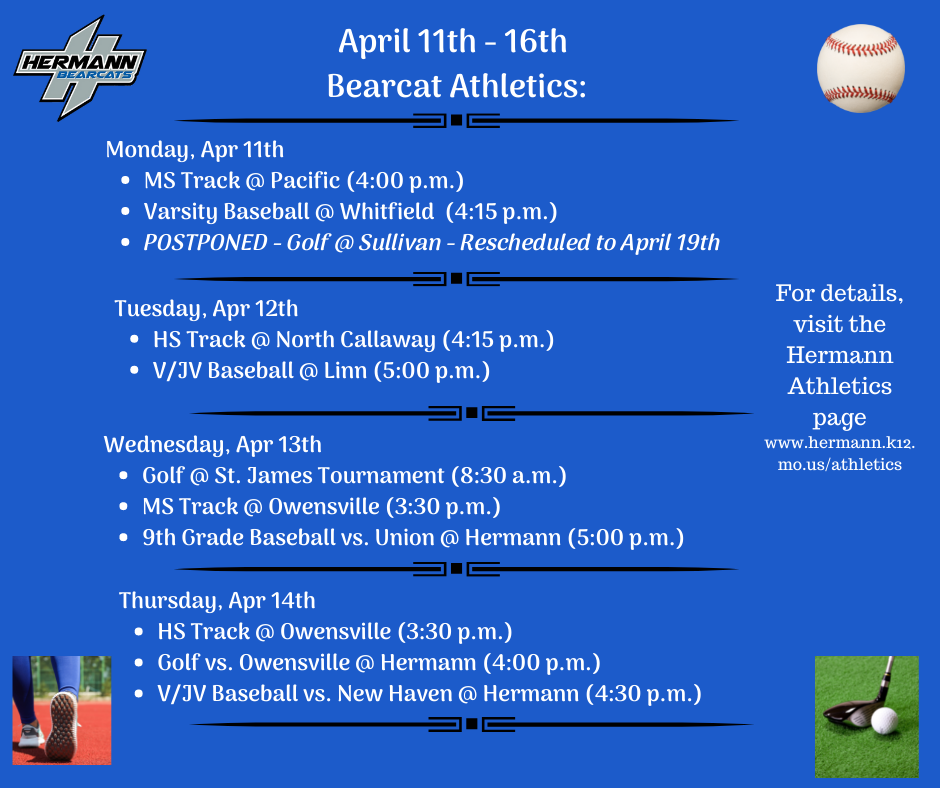 What an amazing performance by our HHS Kammerchor! Congratulations to the HHS Kammerchor, and Kammerchor Men and Women for their performances at MSHSAA State Large Ensemble contest on Thursday, April 7th at East Central College in Union. All three groups received an "Exemplary" rating - the highest rating possible! Hermann is the only school with multiple groups to all receive that rating!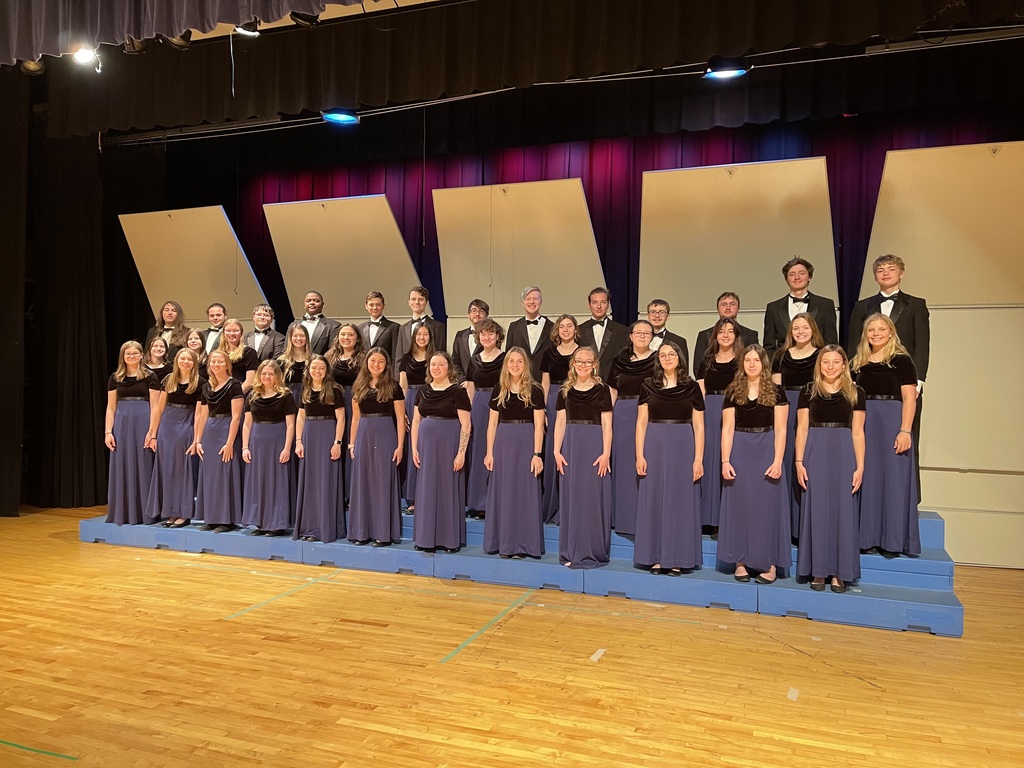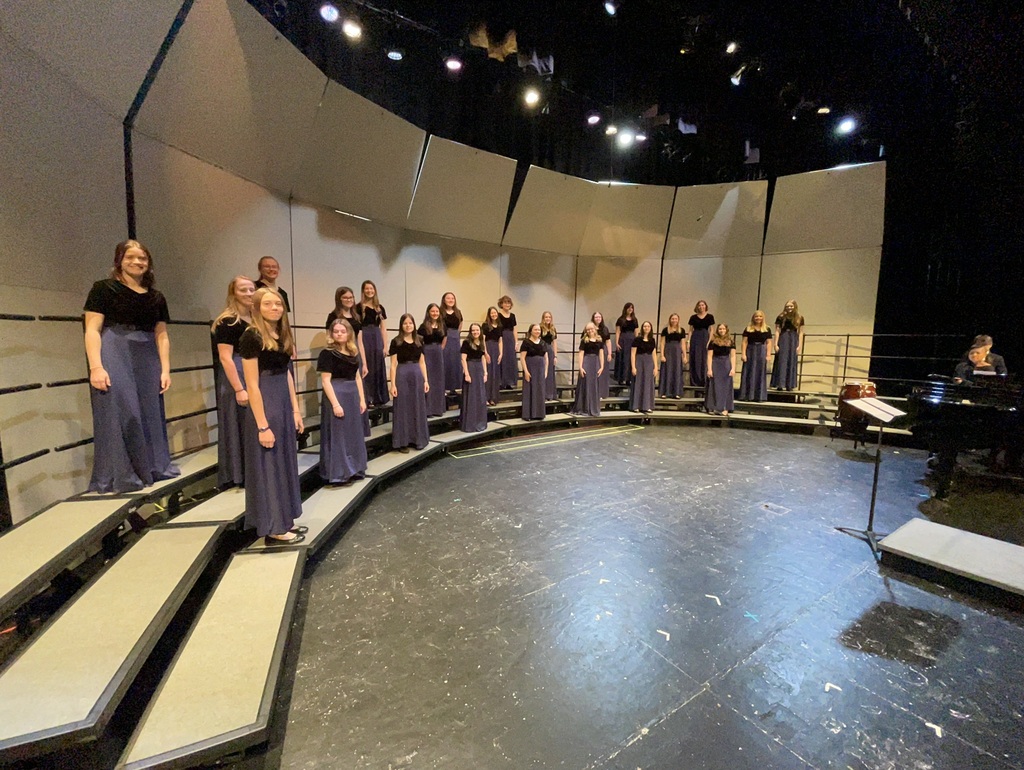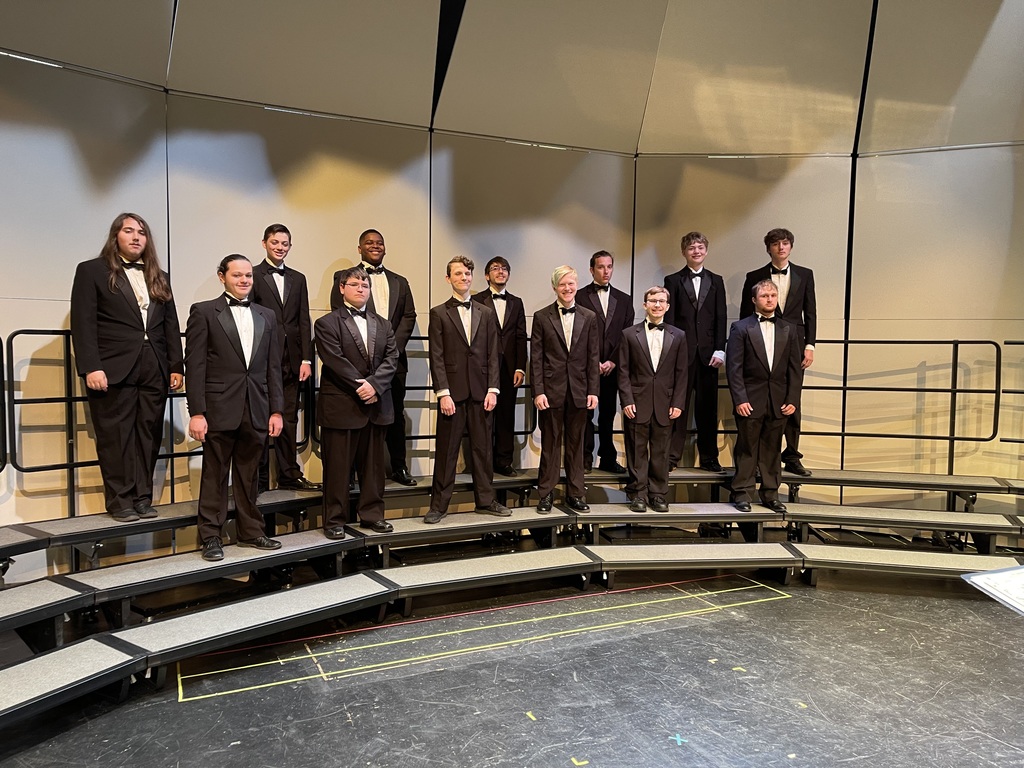 The 2nd concert was a hat hit! Great job 2nd grade and Mrs. Sachs.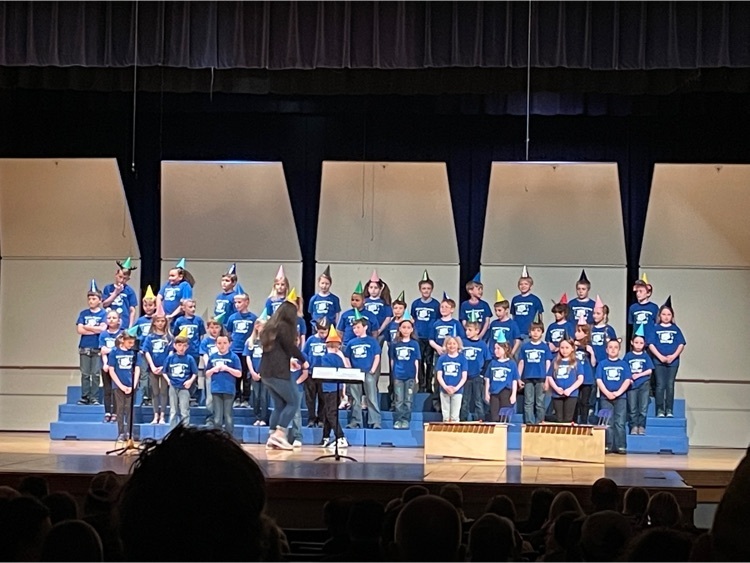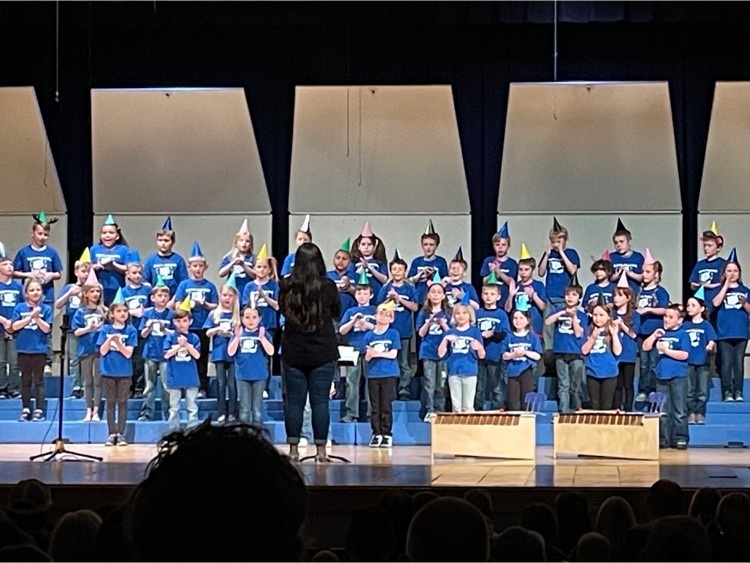 Today's track meet at Montgomery County has been postponed.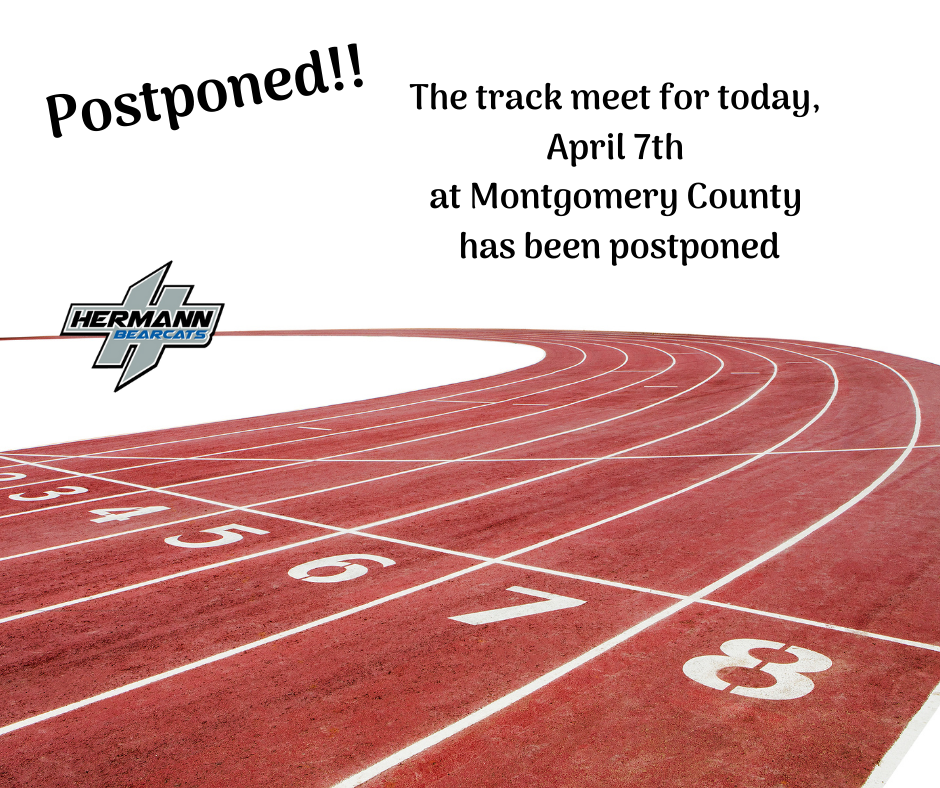 Way to go FFA! Good luck tomorrow at the competition!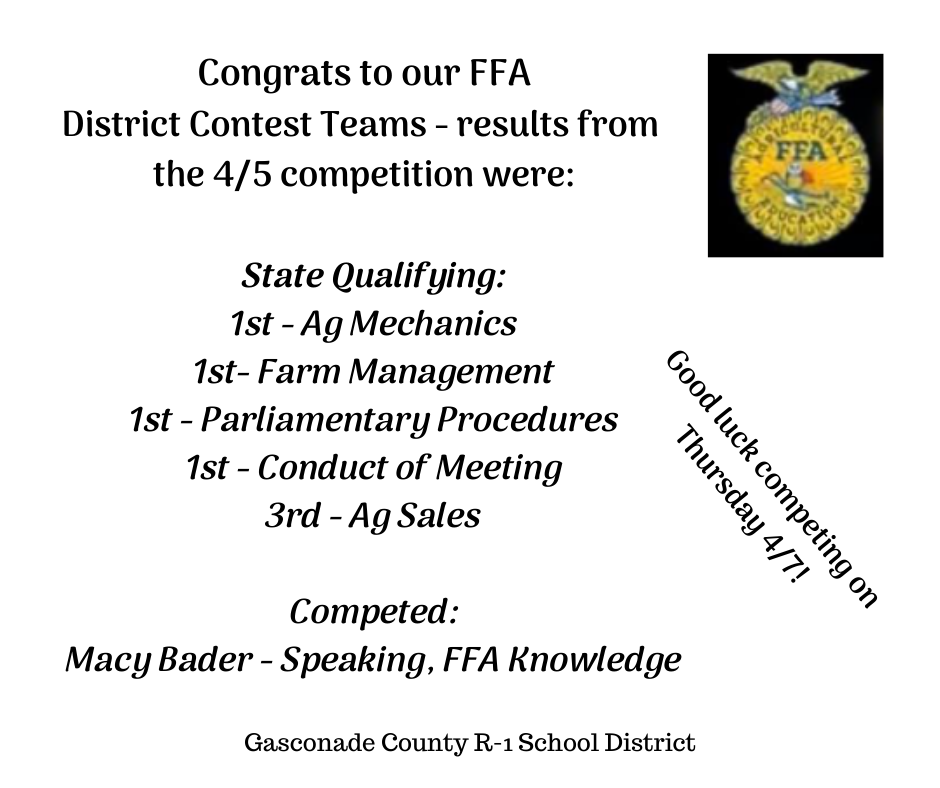 Thank you to our awesome Hermann Bearcats Paraprofessional team!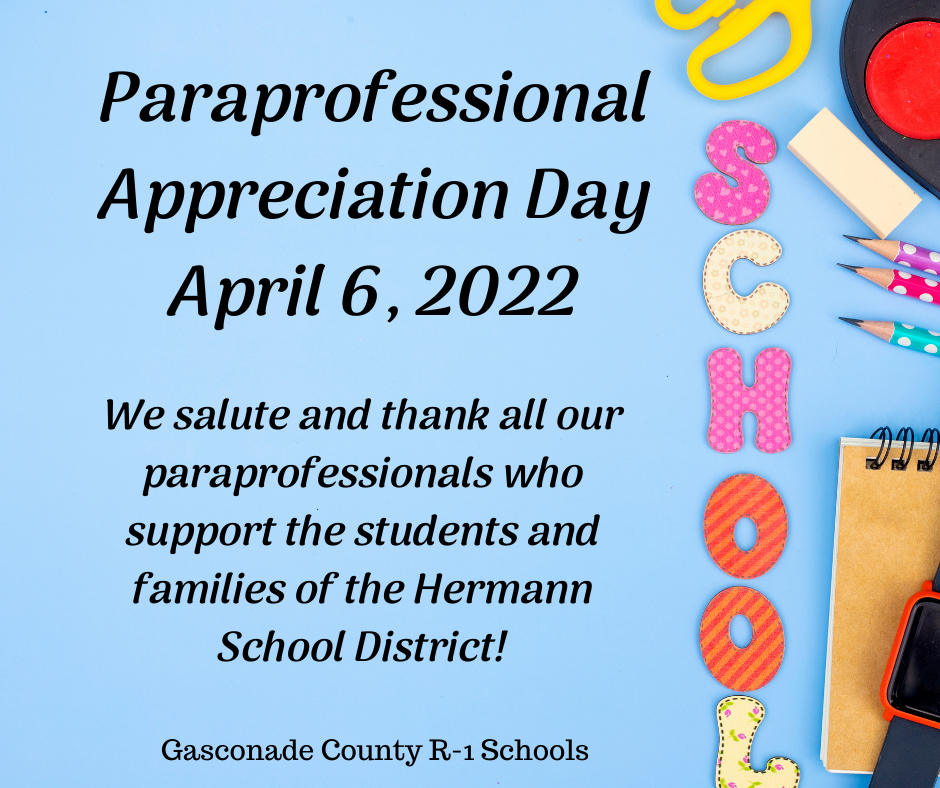 TRASH BAG FUNDRAISER PICK-UP Thursday, April 7th – 3:30 – 6:00pm For students who sold 3 rolls of trash bags and less, orders will be sent home with them tomorrow, April 7th. If you would prefer to pick the order up instead, please call the middle school office in the morning. For those students who sold more than 3 rolls, pick-up will be on April 7th in the Cafeteria. If you are not available to pick them up at that time, please let us know. Thank you for participating in this Parent Advisory Fundraiser!